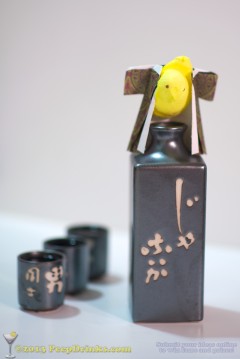 Think there aren't peeps in Japan? Haven't you seen the Shochu Peeps? It's like an Asian invAsion around here!
Transport yourself to the Far East with a handmade origami kimono for your most favorite peep, and reminisce about a time when bushido was about more than just cosplay.
EDITORS' NOTE: Not to complain, but you wouldn't believe how long it took us to get this peep to behave for the photo… show us some love, eh?