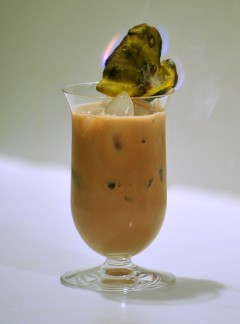 We've been saving this one for a while… it's Bailey's, Kahlúa, and Absolut, on the rocks, with a fiery Marshmallow Peep!
don't ask how many tries it took, to get this right…!
Do you have crazy ideas about the best things to do with peeps and alcohol?  Submit PHOTOS of your best ideas 
here
, and get an early start on the upcoming contest we're going to host!!!