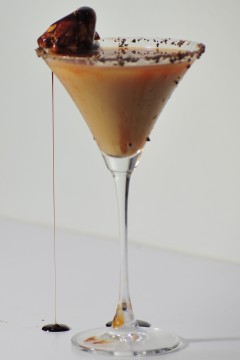 2 oz vodka

1/2 oz creme de cacao

1 marshmallow peep

2

tbsp chocolate syrup
Dunk peep in Fox's U-Bet brand chocolate syrup. Add ingredients to shaker filled with ice, then pour into martini glass. Â Add remaining chocolate syrup.
Optional: Before pouring drink into martini glass, wet the rim and invert the glass into a saucer dusted with hot chocolate mix or finely grated dark chocolate.